Over the last year under lockdown many people have lost jobs, and many businesses have had to close down completely.  Without fundraising events and charity shops, charities have suffered too, particularly those which rely almost entirely on donations.  At Volunteering in Health, we have been incredibly fortunate to survive this year with no casualties and in fact are starting 21-22 financial year in much the same place that we were this time last year.  As a charity, we aim to have enough reserves in the bank to get us through unexpectedly difficult times (such as this) but otherwise to spend the money we have on helping people in our community.  Unlike a business, we are not looking to make profits – no one donates money to charity for it to sit in the bank!
.
Last March, as the first lockdown started, we stopped running our transport and home help services.  Fortunately we were able to furlough our staff which allowed us to bring them and their services back in September.  Though as restrictions and lockdowns have continued, the services are still only on a very small scale.  In normal times, these services both bring in some surplus income (£14,000 for 19-20, but only £2,500 for 20-21) which is used to support the core parts of the charity, such as volunteer co-ordination, but we have not had that this year.  And of course, to allow us to bring back our transport and home help services, we have bought lots of PPE!!!  Fortunately we did receive a small grant from Devon County Council which covered the cost of this.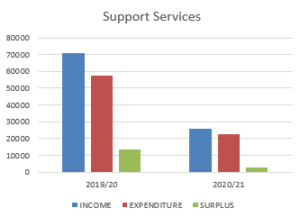 Our fundraising opportunities have been limited as we've not been able to hold any events, sell cards, get people jumping out of planes, or any of the fundraising activities we'd normally get up to.  In 2019-20 we brought in over £7,000 from fundraising, but this year we have only raised £400.  Thank you to everyone who has made a donation to us this year, it has been more appreciated than ever!  We are fortunate that we do not rely on fundraising to keep the charity running, however the other side of fundraising is that is raises awareness of what we do and helps attract new volunteers and clients who may not otherwise know about us.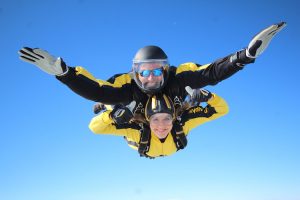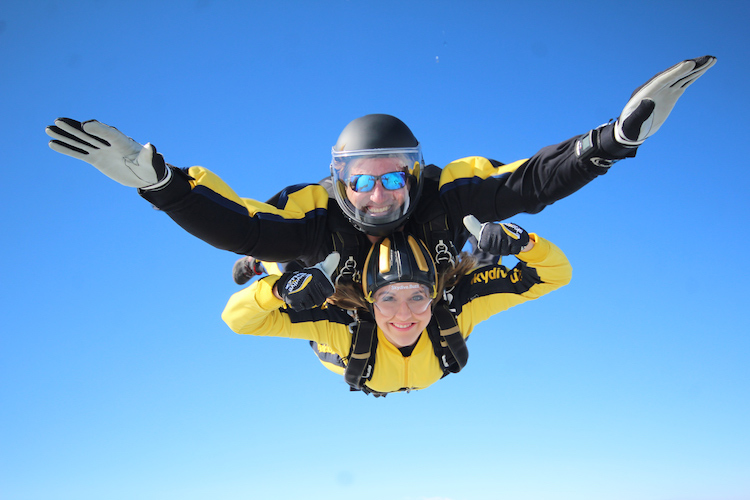 To enable staff to work from home, we have purchased several laptops and mobile phones this year at a cost of £4,500 which of course wasn't budgeted for!  These have also helped staff establish boundaries and better separate work and home times.  It's important that our staff practice what they preach and look after their own health and wellbeing first so that they can help others effectively!  So being able to switch off phones and mobiles at the end of the work day is one way to help us all switch off from work and enjoy our family time properly without distractions and worries about work.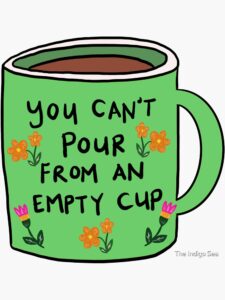 Our staff and volunteers have done amazing work over the past year supporting people through these unprecedented and worrying times.  We are proud to be providing transport for people getting their Covid-19 vaccines and hopefully bringing us one step closely to normality!  When that time does come, we hope to put on a big thank you party to show our appreciation for all that they have done.  If you are able to make a donation towards this event, please
click here
.
.
Thank you to everyone who supports us financially by making donations, attending fundraising events, or using our transport and home help services!