What a start to 2021! We were all geared up to get stuck back in after the Christmas break, but then many of us found ourselves once more juggling home-working with home schooling as Lockdown 3 hit!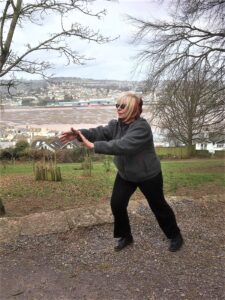 Once again the resilience of our team, and the tools that we use to support the wellbeing of our clients have been invaluable as we have sought to maintain our own wellbeing in these strange and difficult times. Back in February we took part in Wellbeing Wednesday, when we scrapped screen time in favour of activities that supported our own wellbeing; from baking to paddle-boarding; long walks to painting; Tai Chi to knitting – we have all identified activities which we know help us to feel better and stronger, and better able to support others.
Referrals for our support have continued, with 193 referrals over the past quarter. 37% of these referrals have come from the Coastal Network local Social Prescribers; we are delighted with the rapport we have developed with the local Social Prescribing Team – we support each other with ideas for supporting clients and work very well together for the benefit of the local community.
We have not had a Link Worker at Dawlish Hospital since Christmas, but have now recruited Hannah Shiels to the role. Hannah brings a wealth of medical and administrative experience, which will ensure continued support for patients being discharged from Dawlish Hospital – Welcome Hannah!
We could not offer the support we do without our amazing volunteers and we are so grateful for the continued support they give our clients, especially over this past year.
Our 96 Volunteer Telephone Befrienders have been a lifeline to many clients who have been shielding or isolating. A regular call from a friendly voice has made all the difference!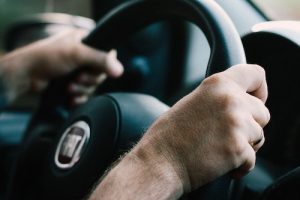 We have had 5 new volunteer starters since New Year – 4 of them have become drivers – which has been a huge help in supporting the covid vaccine rollout locally. We have met 100% of requests for drives in this last quarter!
Our Home Help Service has been supported with additional funding over the past 6 months, which has helped it to grow after having to stop in the first lockdown. We have supported 79 clients over the past quarter, covering over 375 hours of Home Help. Our Home Help staff are very much appreciated by their clients, with one client recently telling us he would 'be lost' without his home Helper, while another shared, 'She is a darling, ten out of ten…we wouldn't be without her now'
Our Client-facing team have continued to support people in the community in safe, socially distanced ways. Where clients have set goals to get outside, our Wellbeing Co-ordinators have met them for their daily exercise; where people have been shielding, or isolating, the team have made use of telephone or video calls to maintain contact and support clients to keep focused on their goals.
Despite local activities and services being so restricted in lockdown, our client-facing team have maintained contact, and supported over 400 clients over the past quarter.
Our clients who have completed Wellbeing in this time have reported an average 20% increase in their mental health scores after having our support!
We are starting to work back in the Volunteering in Health Office now, and it has been lovely to be able to work alongside one another and the statutory team at the hospital. We are very much looking forward to more face-to-face work with clients and volunteers as the restrictions ease, including restarting the 6 week HOPE course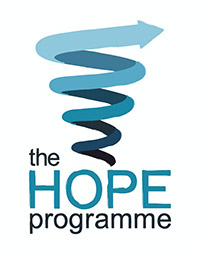 If you, or someone you know, would like to find out more about the support we can offer, or if you are interested in volunteering with us, please contact us on 01626 771695, between 10-12 Monday to Friday, or by email on info@volunteeringinhealth.co.uk