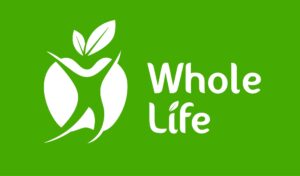 Two of our staff took part in the first Wholelife course before Christmas, challenging them to eat a plant based diet for 28 days to see what effect it had on their health.  This course was introduced following the success of the plant based challenge in early 2020.
Jess Rowe shares her experience below: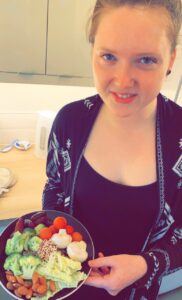 As someone who has maintained a varied omnivorous diet throughout my life, I found it difficult at first to let go of dairy and livestock items, eggs and meat. However, the improvement I quickly noticed on my overall blood sugars and energy levels has made me determined to become more mindful of what I eat and the benefits to my body.

At times I did find the diet difficult. As I am Type 1 Diabetic, my body creates a carbohydrate storage for when my blood sugar drops too low. This natural storage helps to bring my blood sugar back up to a stable state, usually with the help of Jelly Babies!! As the WholeLife diet has no processed, over sugared or overly glutenous foods, this storage in my body was emptied to release more energy. This in turn created a risk of more hypoglycaemic episodes throughout daily living. This was quickly flagged, and I made the decision to maintain as much of a plant-based diet as possible, with the added sugar boost from time to time!

Going forward, I plan to keep whole foods and healthier options in place, reducing the amount of processed food I consume and taking extra care to eat more products with an alternative to meat. As well as some alterations to reduce low blood sugar episodes.
The WholeLife Course can be accessed for free by anyone over the age of 18 living in the Teignmouth and Dawlish – just ask your GP to refer you.  The next course is due to start in mid-March.