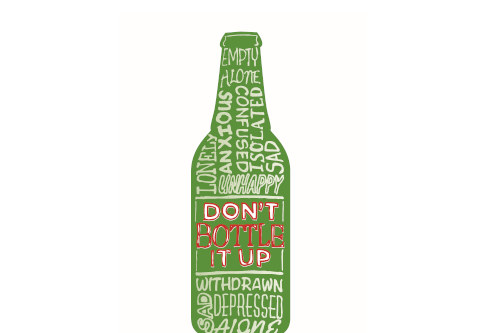 Don't Bottle It Up
One of the local pub landlords came to us in 2018 after several of his staff and customers were reporting that they weren't getting the mental health support they needed. We arranged a free two-hour mental health awareness training session for bar staff so that they got some basic knowledge of mental health issues and where to go for further support and to ensure that they knew we were there for them! We also did a poster campaign and "Beat the Winter Blues" fundraising event in Spring 2019 to raise awareness.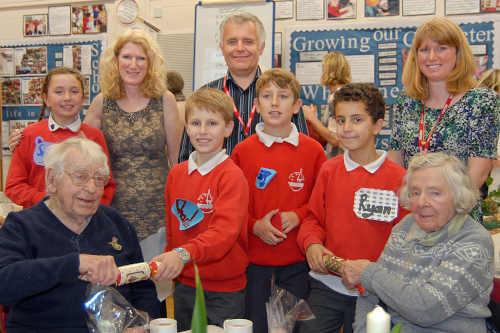 Pen Pals
In 2016 we started an intergenerational pen pals project with Shaldon Primary School where we matched each year 6 pupil with one of our clients. They wrote letters to each other and invited the pen pals into school at least once a term for different events such as a concert, clay tile making, portrait drawing, maypole dancing, leavers assembly and more. The project is still going strong with the new class each year and the school was even shortlisted for the Tes Awards Primary School of the Year in 2018.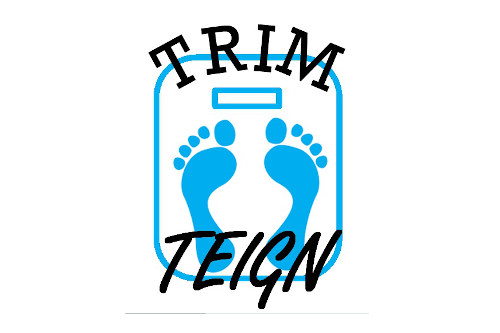 Trim Teign
In 2017, volunteer Pauline joined us and set up this project offering a weekly weigh-in and support for people wanting to lose weight. The project is now run in conjunction with the Alice Cross Centre, where members can attend on a Monday afternoon for activities such as learning to cook a healthy lunch, weigh-in, and a range of exercise classes for all abilities.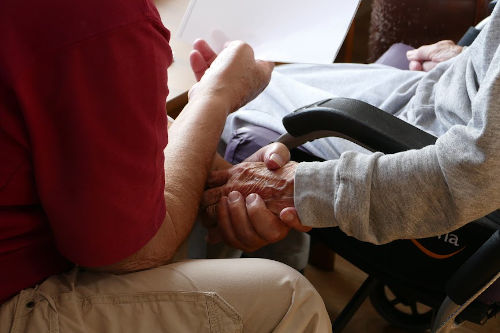 Reminiscence Sessions
We started running Reminiscence Sessions in 2013, visiting various care homes and Dawlish Hospi- tal. The sessions are now run every Tuesday afternoon at Palm Court Nursing Home in Dawlish. Each week a topic is chosen and relevant props are taken to prompt memories about that topic—for example, family, holidays, school, work, Christmas.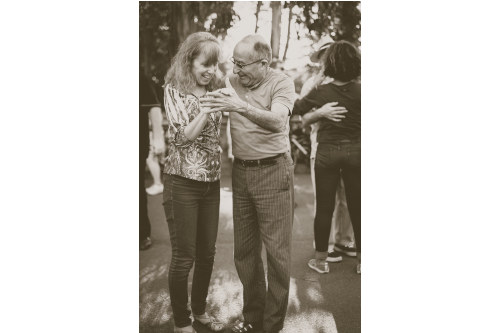 Music to my Years
As part of our Reminiscence Sessions we also offer this project, working with people who have dementia to create a playlist of songs that bring back happy memories.
The HOPE Course
The HOPE course is a six week course designed to boost confidence and resilience so that people can take more control over their own health and set and reach other goals for themselves too.
Post-HOPE
Everyone who has attended the HOPE course is invited to get together every week at The Alice Cross Centre to continue friendships and to support each other in keeping up with their goals.
"I moved to Shaldon and didn't really know anyone. I read about Volunteering in Health in the local paper and thought it would be a good way to meet new people as well as getting involved with and helping my new community. I was right!"
Pauline, Trim Teign Project
"After retiring I wanted to be able to give something back to the community. I really enjoy getting to know all the clients and I'm glad to be able to support them with getting to their appointments safely."
Pete, Volunteer Driver
"I often travel to London to visit my family so I needed a voluntary opportunity that was really flexible. Sue and I have now become great friends and we have a lovely time together."
Basia, Volunteer Befriender
"My befriender is an incredible lady and has made such a happy difference to my life. She has not only become a dear friend but she is also my music teacher (piano) and scrabble partner (she always wins!) and above all she is always consistent and cheery!"
Sue
Get in Touch
If you would like to volunteer for us, or if you would like to refer yourself or a loved one for any of our services, please complete the contact form below and we will get back to you as soon as possible
Teignmouth Hospital, Mill Lane, Teignmouth TQ14 9BQ